Antique Vintage Indian Cabinet. Art Deco. Display/bathroom/kitchen. Powder Pink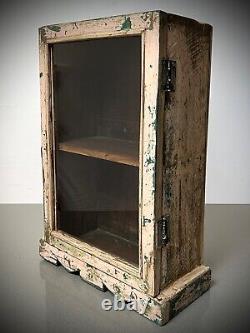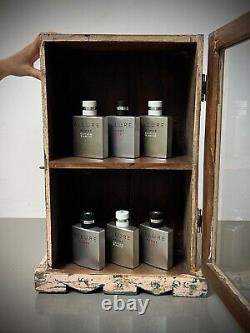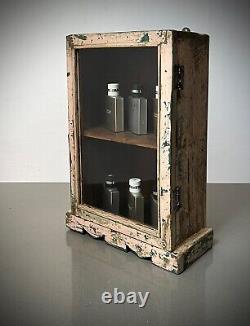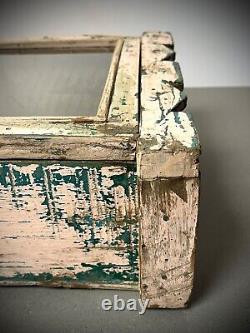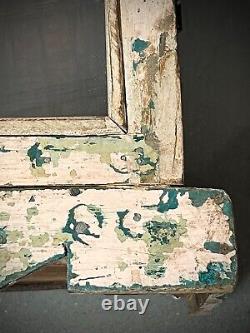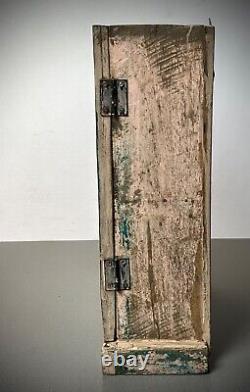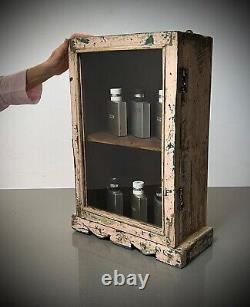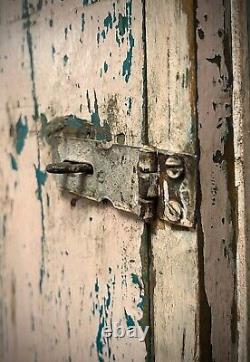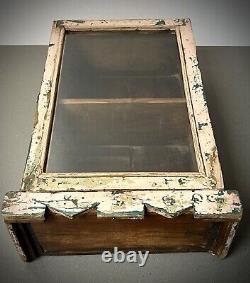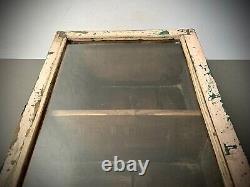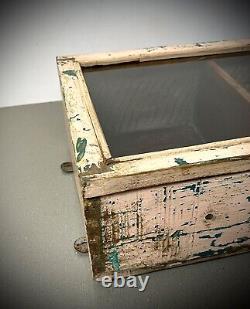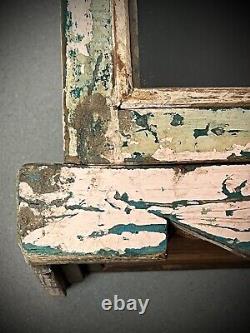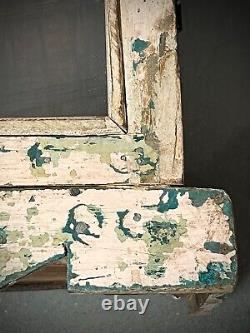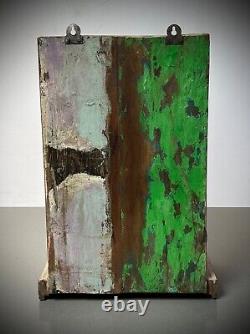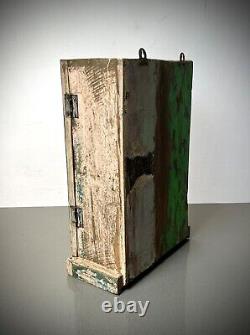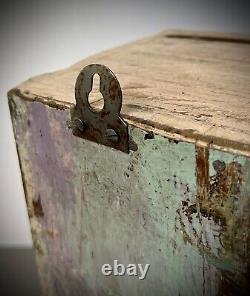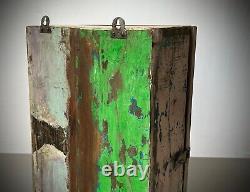 Display cabinet, finished in a. Decorator's piece with seminal Art Deco period detailing to the stepped bottom pelmet. This vintage teak cabinet has been sourced from the Bhavnagar District in Gujarat, India's westernmost state.
In a previous incarnation it would have been used to display medicines in an apothecary or chemist. You, however, may prefer to employ it to make a decorative statement in a contemporary bathroom, bedroom, kitchen or living space. Distressed pink powder over dark green underpainting.
A single shelf, waxed teak interior. It certainly has the look. Or, to be more precise, an. Dating back to Colonial India in the 1920s and the.
Last days of the Raj. With later metal wall hanging hooks verso. Please look carefully at the photographs as they form part of the description. WILL BE DISPATCHED IN POLYSTYRENE FOR PROTECTION. FEATURED TOILETRIES FOR DISPLAY ONLY.
WILL BE DISPATCHED ENCASED IN POLYSTYRENE FOR PROTECTION. UK mainland dispatch by ParcelForce 48. On the home page of the listing.
You can also follow us around India and the subcontinent on Instagram at lacewinginteriors.