Large wooden dresser display cabinet used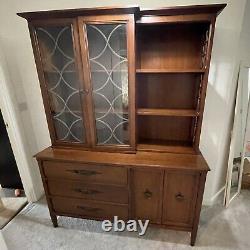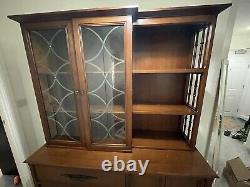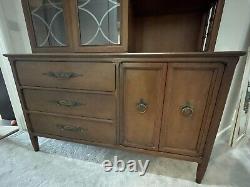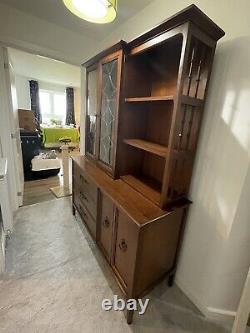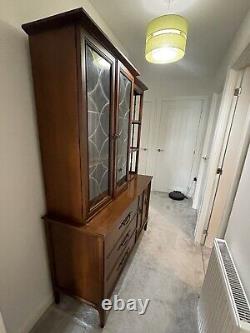 Lovely old dresser in good working order. It's a family heirloom but it just doesn't work in my new home. It's a mid brown, made of solid wood- started off life a few decades ago in America.
I'm not sure if it is American or whether it just lived there for a while. The top and base are not a matched pair, however they do work well together; no one ever notices.
There are a few minor scratches but overall it's still a lovely piece of furniture of very good quality craftsmanship and wood. The base has 3 large drawers, the top drawer has dividing segments. The base cupboard has one shelf. The top has 2 open shelves on the right side, and 2 shelves in the glass fronted display cabinet. The sale price is for both pieces together.
Please contact me if you'd like more information, or to arrange a viewing. I also have a similar style round coffee to let for sale but it is a fixer-upper.