Red Color Retro Style Steel Powder Coated Bread Bin Kitchen Loaf FoodStorage Box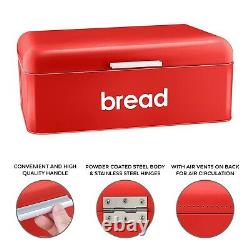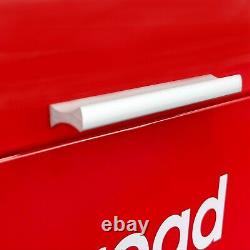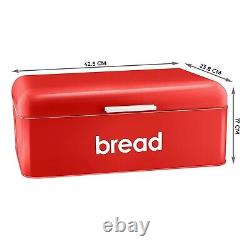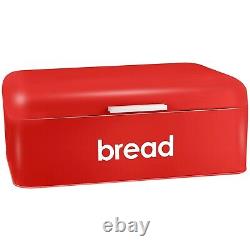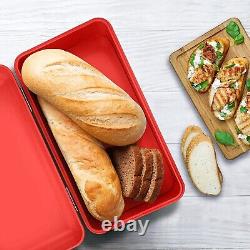 Kitchen Rectangular Retro Bread Bin Steel Powder Coated Loaf Food Rolls Storage. Whatever type of bread you like whether wholemeal or white, thick slices or thin slice, it's nice to have the bread last as long as possible.
This excellent bread bin can facilitate longer lasting bread keeping it stored away and ready for consumption. This high quality bread bin features a powder coated steel body, retro aesthetic, and sturdy construction.
The retro design of this bread bin makes it an elegant addition to any kitchen. The bread bin helps with the ideal food storage conditions which helps to keep the bread fresh and full of taste. Brighten up your kitchen with this practical and stylish kitchen accessory.
The stainless steel hinges make it durable and tough enough for even the most demanding family environment. If you have a lot of kids coming and going making sandwiches for lunch then you want something sturdy, and this bread-bin is ideal! The Retro style black coloured bread bin is a fun and functional kitchen accessory for every day use.
With a powder coated steel body, it looks attractive and is easy to clean! High quality powder coated colour steel body bread bin. Stainless steel hinges with air ventilation holes to keep the bread fresh. Hand wash only (dry immediately afterwards).
Dimensions: Length: 42.5cm, Width: 23.5cm (With Handle), Depth: 17cm (approx).