Vintage G Plan Teak Sideboard Sierra Range Mid Century Modern Retro 60s Delivery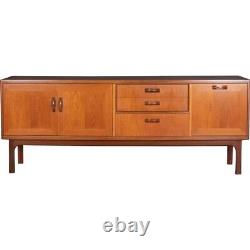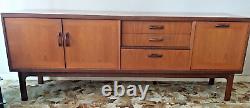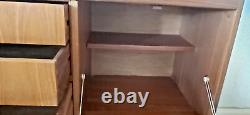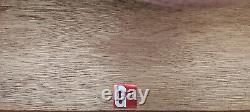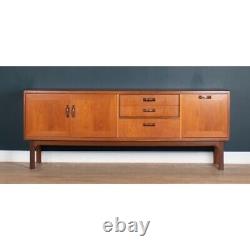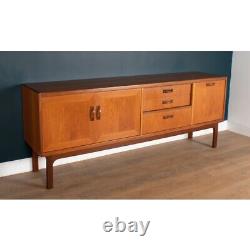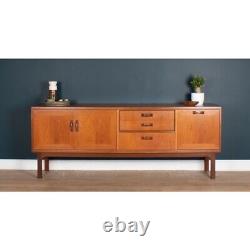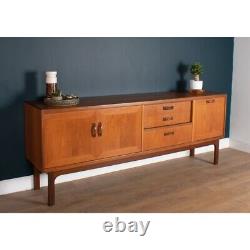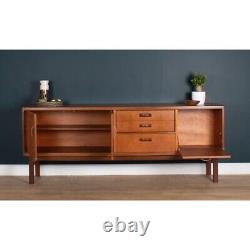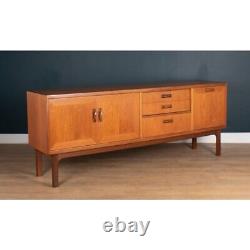 This delightful sideboard was designed and produced by British furniture manufacturing company G-Plan in the mid-twentieth century. Gomme Ltd was based in High Wycombe, England, a major center of British furniture manufacturing.
The company was revered for its range of high-quality sideboards, tables, and other cabinet goods and for pioneering the concept of furniture sets designed and made to match. Part of G Plan's popular'Sierra' range, the sideboard features a spacious double cupboard three drawers, and a dropdown drinks cabinet.
The piece has a beautiful teak grain, warm tones, and rich colors throughout. This has been well looked after and is in superb condition with no scratches or scuffs. The only defect is that the magnetic catch from the top of the right hand door is missing. From a non smoking and pet free home.
Pictures 2,3,4,5 show the actual sideboard offered for sale. Pictures 1,6,7,8,9,10,11 are from the web to show design of the sideboard. Timeless modern British design icon. Solid sturdy furniture, will last forever.
See photos and short clip for condition please. Any questions please let me know. Thank you for your interest and time.
The same applies to certain items which contain pieces of glass that may not comply with current safety standards and therefore, as with antiques, should not be relied upon to meet current regulatory safely standards. As with most glass products, sensible precautions should be adopted which would include, but is not limited to, never placing hot objects on glass surfaces and understanding that (due to their age) glazed units, glass shelves and surfaces are unlikely to be made from safety glass and will thus have limited strength and weight-loading capacities.