Vintage Dresser Up cycled Welsh Dresser Cupboard Shabby Chic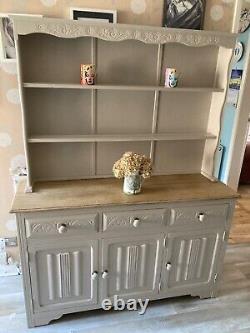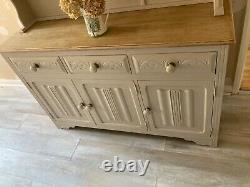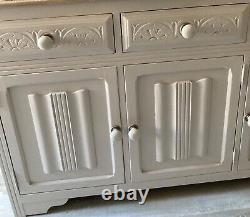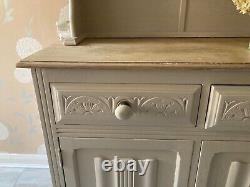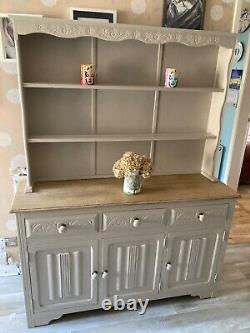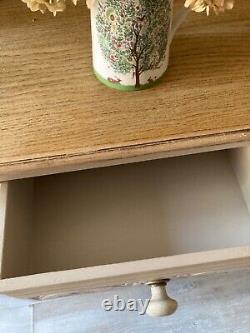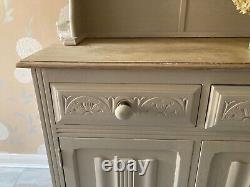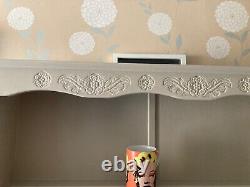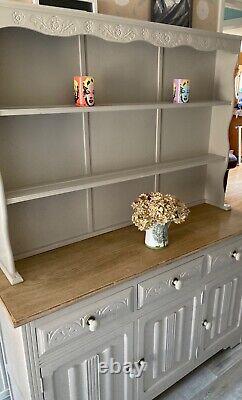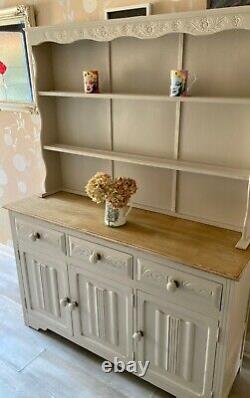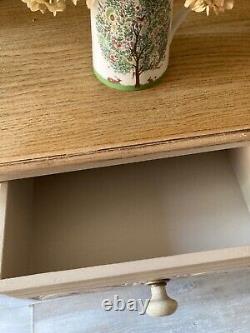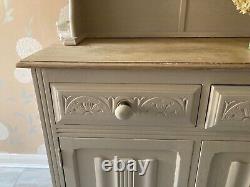 Pale cashmere Vintage Oak Dresser. Stunning Vintage Dresser gorgeous piece of furniture that will stand proud for many years to come.
Unique Bespoke Dresser not mass produced. Sanded & primed then painted with Craig and Rose Royal Circus Eggshell Paint a lovely colour to match most decor. Top has been left to show the gorgeous grain. Porcelain handles for a trendy look. 3 Drawers, Display shelves and Roomy Cupboards. The drawers and cupboards doors are fully functioning and painted inside. 69 inches tall 53 inches wide and 15.5 inches deep.
Top comes off for ease of transport. The dresser will be fully wrapped and protected at this end. I will arrange the courier and this included in the price. See my Etsy Store: The Chirpy Blackbird. Please feel free to contact me with any questions.
Highlands and Islands will have an extra charge as per courier.