3 Light Pool Table Light Vintage Retro Kitchen Island Pendant Light Matte Black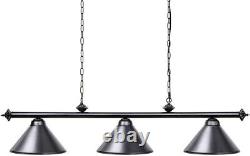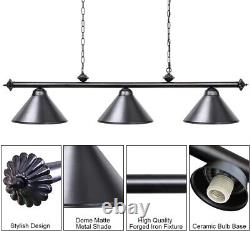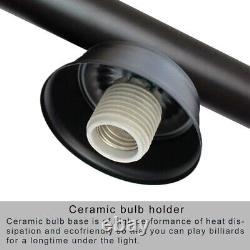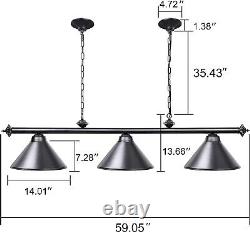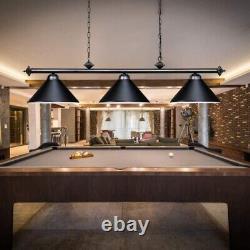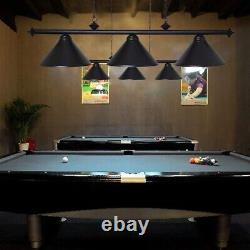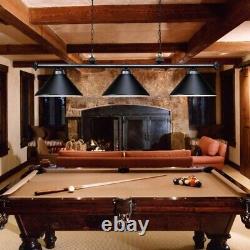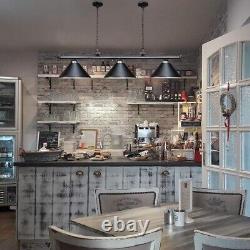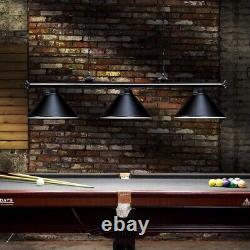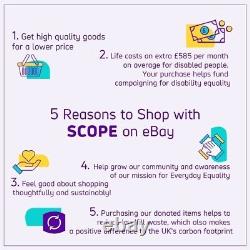 Wellmet 3 Light Pool Table Light, Vintage Retro Kitchen Island Pendant Light with Matte Black Shade, Modern Industrial Chandelier. NEW ITEM - UNUSED - BOX OPENED FOR CHECK. Professional Pool Table Light: A typical billiard lamp consist of 3 lampshades, allow almost no shade on the table, so that you can see all the balls and holes optimally. Billiard Light Dimension: Fixture size of L59.05 inch× W14.17 inch × H13.62 inch; Chain length of 35.4 inch (Adjustable), Lamp shade size of D14.01 inch × H7.3 inch, suitable for 7ft. Safety & Quality Pendant: Easy to hardwire for safety and superior quality, sturdy metal construction with matte finish for durability and timeless elegance.
Applicable Scene: The classic design pool table light idea for billiard room, gaming room, bar, kitchen island, dining hall, snooker theme club. Bulb Requirement: Compatible with all E26 bulbs such as incandescent, CFL and LED, max 60W, (Blub not included), Also perfect for dimmer bulbs(Dimmer switch not included). You can use different bulbs to change the atmosphere. Thank you for supporting SCOPE, the disability equality charity.
We won't stop until we achieve a society where all disabled people enjoy equality and fairness. Your charitable support will help make a difference towards the lives of the 16 million disabled people in the UK. By purchasing our donated items, you are also helping to reduce landfill.
Thank you for shopping thoughtfully and sustainably.