Decorative Retro Kitchen Scale 8 Weights Set Vintage Style Brass Rustic And Wood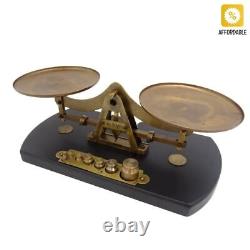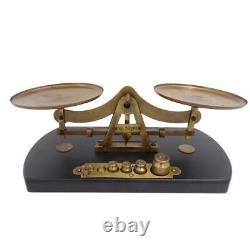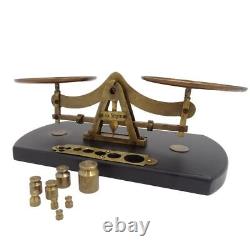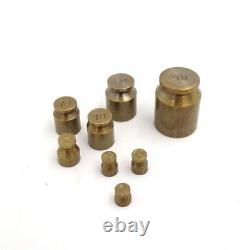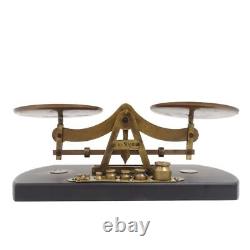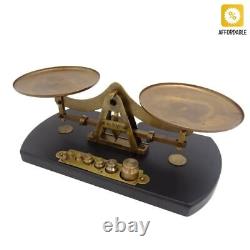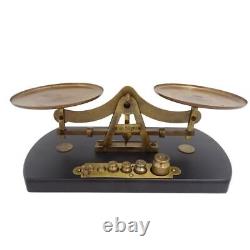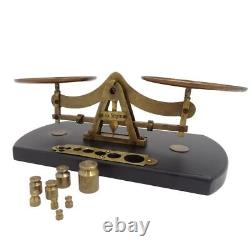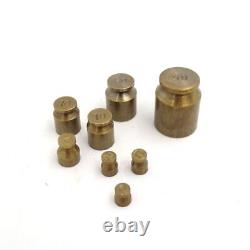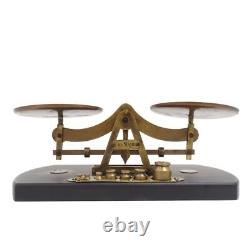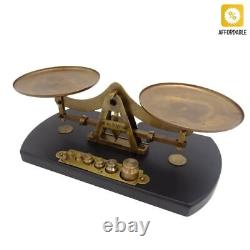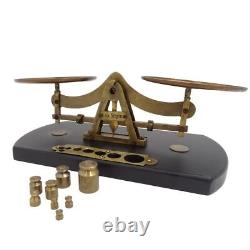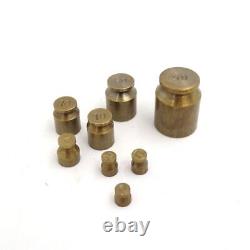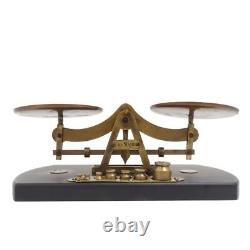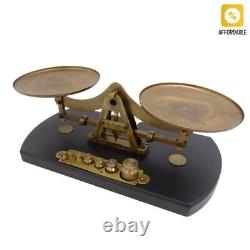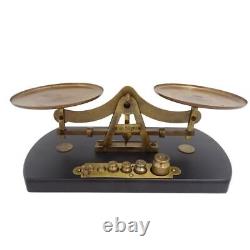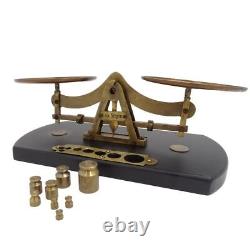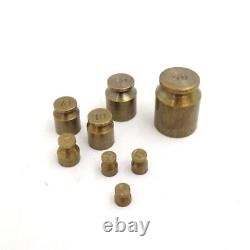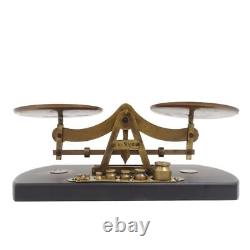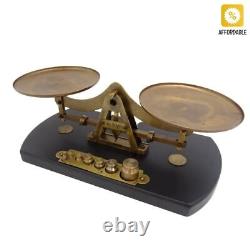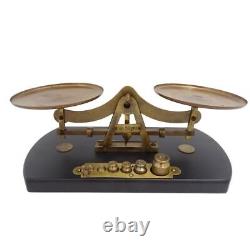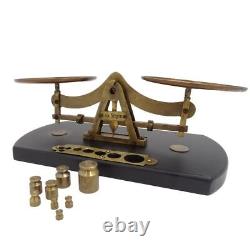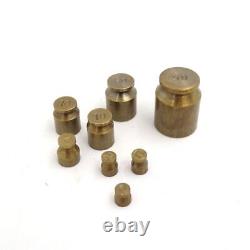 Decorative Retro Bar Scale Vintage Style Brass And Leather Gift For A Pharmacist. Is a great addition to a rustic or eclectic kitchen.
The universal combination of brass and wood and the stylized design make the scale look as if it was touched by the spirit of time. The scale will appeal to children who will be able to play with it in the store. The set includes 8 weights for the pan balance.
Scale is made of brass and is placed on a wooden base. On the base there is a place for the weights. Dimensions: L=25.5 cm (10.03 in), H=10 cm (3.93 in). 1 g (0.002 lb).
2 g (0.004 lb) x 2. 5 g (0.01 lb). 10 g (0.02 lb)x 2. 20 g (0.04 lb). 50 g (0.11 lb).
Retro Kitchen Scale works well as. Toy scale for children to play in the store.