Large Ercol Dresser & Glass Display Cabinet With Corner Shelf UnitsQuality Wood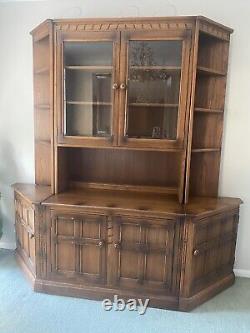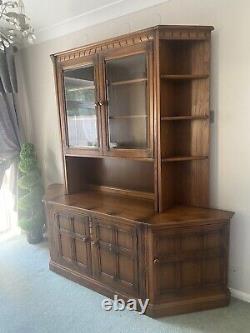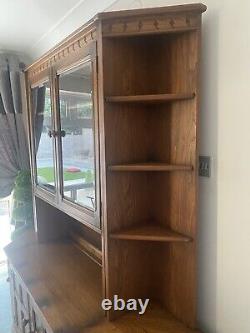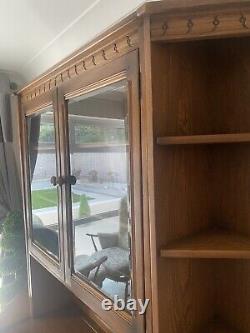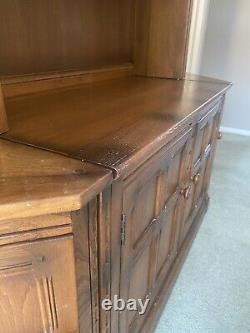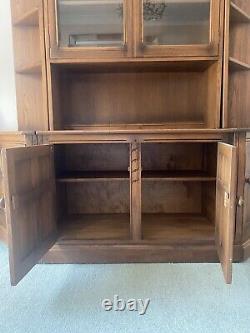 This large Ercol dresser and glass display cabinet with corner shelf units is a quality wooden piece of furniture, perfect for any home. The vintage/retro style of this display cabinet adds a touch of character to any home decor. The unit is made from solid wood and I believe is part of their "Golden Dawn" range. The glass doors of the display cabinet allow for easy viewing of the items stored inside while the wooden handles give it a natural feel.
The unit is perfect for displaying your favourite collectibles or storing items that you want to keep safe. This cabinet is a great investment as it not only adds to your home decor but also provides a practical storage solution. Ercol is a well known and classic brand of furniture that lasts a lifetime. This item is very heavy and will require strong people and a van for collection.
Other matching items available within the set - see my other listings.