Vintage Retro Tiled Top Square Coffee Table, Colonial Style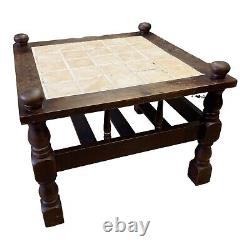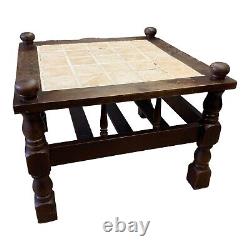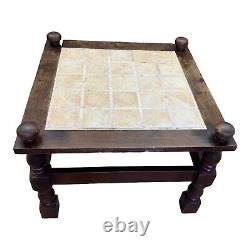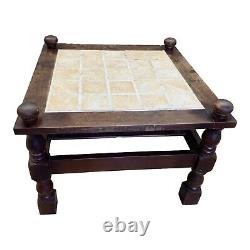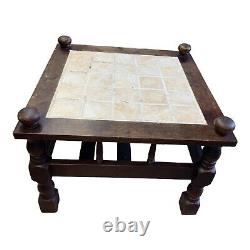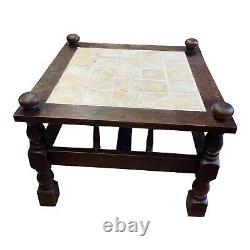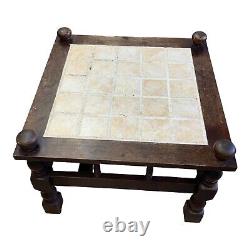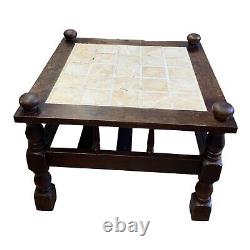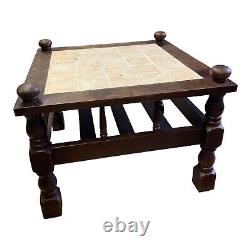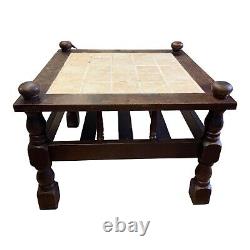 This vintage coffee table is a perfect addition to any room, with a colonial style that brings a touch of the 70s to your home. The table has a medium wood tone and a tiled tabletop in a brown check pattern, with a dark wood frame. Measuring 71cm in length, 71cm in width and 52cm in height. The table is in great shape and was manufactured in the 1970s, with no additional parts required and no assembly needed. It has a fixed style and is suitable for indoor use only.
This coffee table is a part of a product line that is possibly Danish, and has no drawers. It weighs 20 kg and will make a great addition to any room with its unique and retro style.